ABOUT THE STATISTICS CAMPAIGN

As a part of the MLS Outlook program San Diego MLS is providing access to additional market information in the form of a weekly text sent directly to your cell phone. You can choose statistics on up to 11 regional areas, plus an optional statistics wrap-up email at month's end. This will keep you up to date on the listing data for your key market areas.

San Diego MLS is committed to keeping MLS data local and ensuring our members' MLS needs are met.

San Diego County Regional Markets
by Postal Code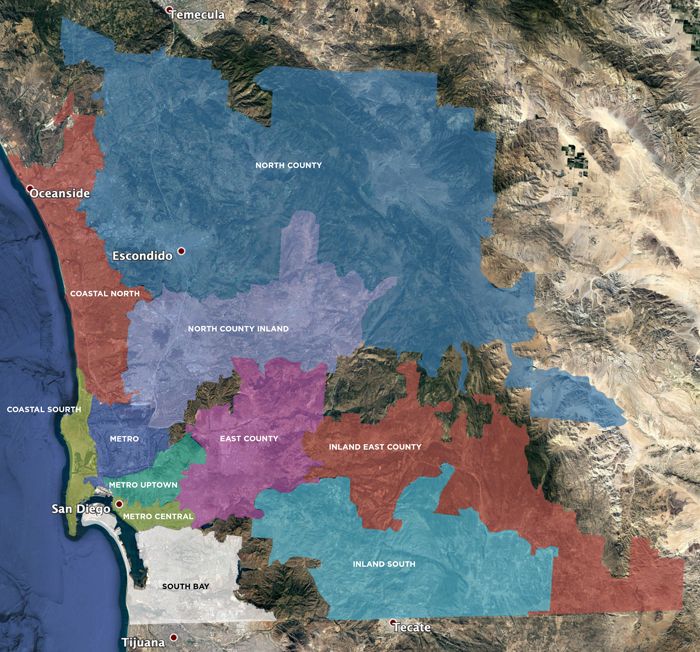 Coastal North
92007, 92008, 92009, 92010, 92011, 92014, 92024, 92054, 92056, 92057, 92058, 92067, 92068, 92075, 92091, 92121, 92130
Coastal South
92037, 92106, 92107, 92109
East County
91941, 91942, 91945, 91977, 91978, 92019, 92020, 92021, 92040, 92071
Inland East County
91901, 91905, 91916, 91931, 91934, 91948, 91962, 95220
Metro
92108, 92110, 92111, 92117, 92122, 92123, 92124, 92171
Metro Uptown
92103, 92104, 92105, 92115, 92116, 92119, 92120
Inland South
91906, 91917, 91935, 91963, 91980


South Bay
91902, 91910, 91911, 91912, 91913, 91914, 91915, 91932, 91950, 92118, 92139, 92154, 92173
North County
92003, 92004, 92025, 92026, 92027, 92028, 92029, 92036, 92059, 92060, 92061, 92066, 92069, 92070, 92078, 92081, 92082, 92083, 92084, 92086, 92562
North County Inland
92064, 92065, 92126, 92127, 92128, 92129, 92131, 96054
Statistics Summary Newsletters
​​​​​​​