SAN DIEGO | ONE
​​​​​​​Your New Gateway To Success
Introducing SAN DIEGO | ONE, Your evolutionary new Member Portal to manage all your real estate business simply!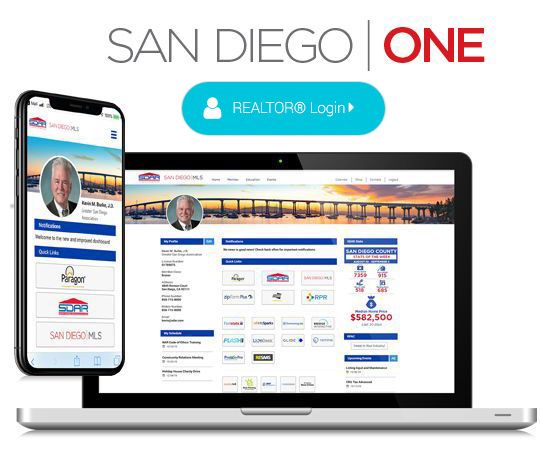 We Just Made Your REALTOR® Business And Life Easier!
Introducing the new San Diego | One Member Portal. An advanced, secure solution to help you manage your real estate business simply.
The Greater San Diego Association of REALTORS® and the San Diego MLS have a new Member Portal designed with you in mind, and we have just simplified the way you do business. Our new SAN DIEGO | ONE portal streamlines your day-to-day business with one-click access to the MLS, all of your tools, your calendar, market statistics, upcoming classes, payment processing, and much more.
SAN DIEGO | ONE New Member Portal Features
Easy-to-use, modern,and responsive designfor all devices
All of your business tools and needs are just one click away
Daily market statistics snapshot
Advanced personal profile settings
One-stop event registration & history
Simple education registration & personal course history
Member, office, and affiliate search function
Simple access for RPAC contributions
Easy payment system with AutoPay function
...and much more!
To access the new member portal, login to your dashboard and simply click on My SDAR Account in member tools.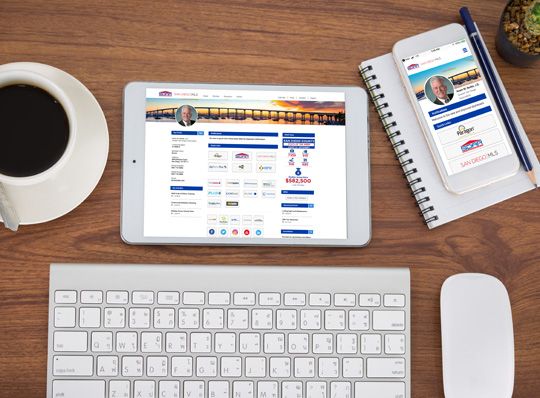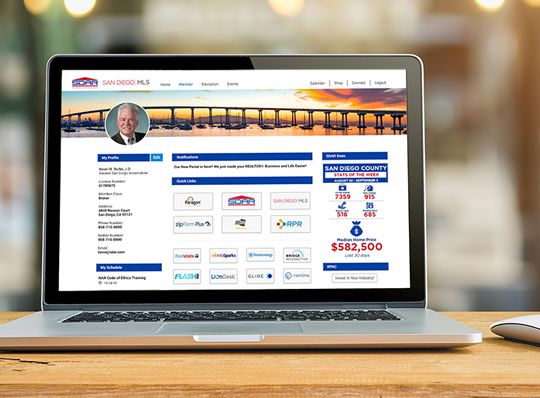 What's New?
Everything you need has now been added to one page. You'll find education classes, events, your calendar, account and payment access, and committee details on the new portal. You no longer have to go to four different websites to gather the information you need.

We also now have a Designated REALTOR® portal view. As a Designated REALTOR®, you can now view your team's license details, their Code of Ethics standing, and pull Broker Reporting.
SAN DIEGO | ONE - An Evolutionary Solution
A single sign-on Member Portal is your front door to all the services and tools you need to build your business and simplify your life. Now you have the easiest and most streamlined way to access all your business tools and the San Diego MLS on both your desktop and mobile devices.
A Smarter Way To Manage Your Real Estate Business
Stay on top of new product releases, market statistics, access all your tools, make payments, update contact information, register for courses and events, and see notifications simply and easily from your new Member Portal dashboard. You won't miss a beat with your entire real estate world right in front of you.
Your Business, Simplified
By incorporating all your essential business tools under a single, easy-to-use interface, our new Member Portal eliminates the frustration of going to multiple sites. You now have one-click access to all your favorites and needed tools. Everything you need from the MLS, to business tools, to account payment access is at your fingertips
Contact Us
4849 Ronson Court
Suite 216 San Diego, CA 92111
8:00 a.m.-5:00 p.m.
Office Staff Hours
Monday - Thursday
8:00 a.m. - 8:00 p.m.
Friday
9:00 a.m. - 8:00 p.m.
Saturday & Sunday
9:00 a.m. - 5:00 p.m.
Reciprocal Service Hours
Monday - Friday, 8:30 a.m – 4:30 p.m. (Closed 12:30 – 1:30 p.m.)